The development trend of kiddie unpowered amusement equipment
Kiddie unpowered amusement equipment is generally composed of climbing equipment, slides, barrel drilling equipment and other games. Kiddie unpowered amusement equipment integrates knowledge, interest and adventure, and is deeply loved by adults and children. It can also enrich people's lives and exercise our physical fitness.
With the rapid development of the national economy and the continuous improvement of people's living standards, the demand for amusement equipment is also increasing. The design-to-manufacturing process of unpowered gaming equipment is also constantly improving.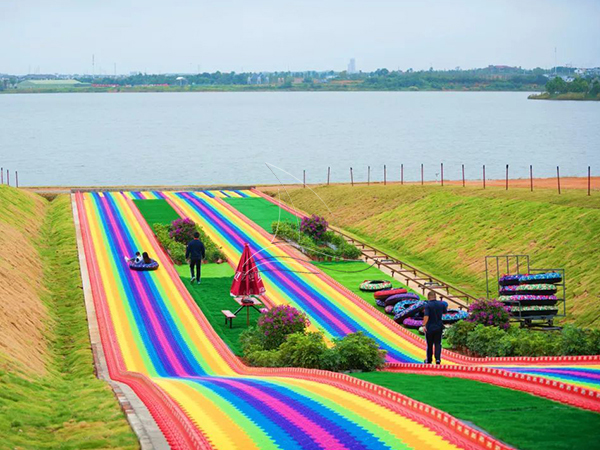 Kiddie unpowered amusement equipment is a well-designed project for children's playful personality. On the one hand, it connects indoor education with outdoor education, realizes the combination of "education + unpowered playground", stimulates their creativity and curiosity, lays a foundation for the future, and provides children with comprehensive quality education; on the other hand, "rural + outdoor unpowered playground" enables the achievement of integrated development, which is conducive to revitalizing the rural economy and achieving common prosperity in urban and rural areas.
The unpowered playground based on kiddie unpowered amusement equipment is not just a simple park. The combination of various factors can produce different brilliance of the industry. Due to the novel style of the equipment, it is interactive and challenging, which can attract more customers. Kiddie unpowered amusement equipment has developed step by step to the present stage, and I believe that more brilliant achievements will be created in the near future.